Left at London - t.i.a.p.f.y.h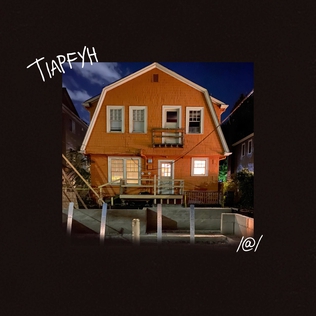 Hi folks! Exciting times here at Fourth Strike! We've partnered with Left At London (/@/) to fund the creation of vinyl and cassette tapes for her debut album "t.i.a.p.f.y.h." This will be the first official Fourth Strike vinyl, and we couldn't be happier to work with /@/.
Nat is an amazing musician, comedian, and all around creative force, and we're excited to help bring her work to physical media. The vinyl mastering has been done by the one and only Nick Townsend from Townsend Mastering and will be molded by Kindercore Vinyl out of Athens, GA. The vinyl will be produced in two sets, a set of 250 custom-pour (clear/amber/blue) special edition vinyl, and 250 first print black vinyl. Additionally, we'll be printing a first run of 100 cassettes — all made with the stylistic flair and attention to detail Fourth Strike is known for.
About "t.i.a.p.f.y.h."
"t.i.a.p.f.y.h." is the debut album from Left At London, following her unabashedly queer and successful EPs "Transgender Street Legend Vol. 1", "Transgender Street Legend Vol. 2", and "The Purple Heart". "t.i.a.p.f.y.h" spans the musical landscape, combining elements of hyperpop, folk-punk, and even Rufus Wainwright-style piano ballads to create a sweeping musical statement. It is the most complex, emotional, and comprehensive album from Left At London yet, and the affirmation of one of the boldest talents in music today. Get ready to wear the needle down on your record player.
Track Listing
Side A
Pills & Good Advice
The Ballad of Marion Zioncheck
There is a Place for You Here.
Side B
Out Of My Mind
It Could Be Better
Kudzu
This is a Protest for Your Heart!!!
Vinyl Edition Bonus Track
About Left At London
Left at London (stylized as /@/) is the stage name of Nat Puff (she/her), indie pop artist, trans lesbian, poet, & comedian from Seattle, WA. With hits like I DONT TRUST U ANYMORE & Revolution Lover, she is also known for her lyrics that often delve into topics on mental health, relationships, & what it means to navigate the current political world as a queer person, while still remaining accessible to the general public. She is also a member of the duo WOW OK alongside Holidaykiss.