Coyote Wall: I Love Birds merch drop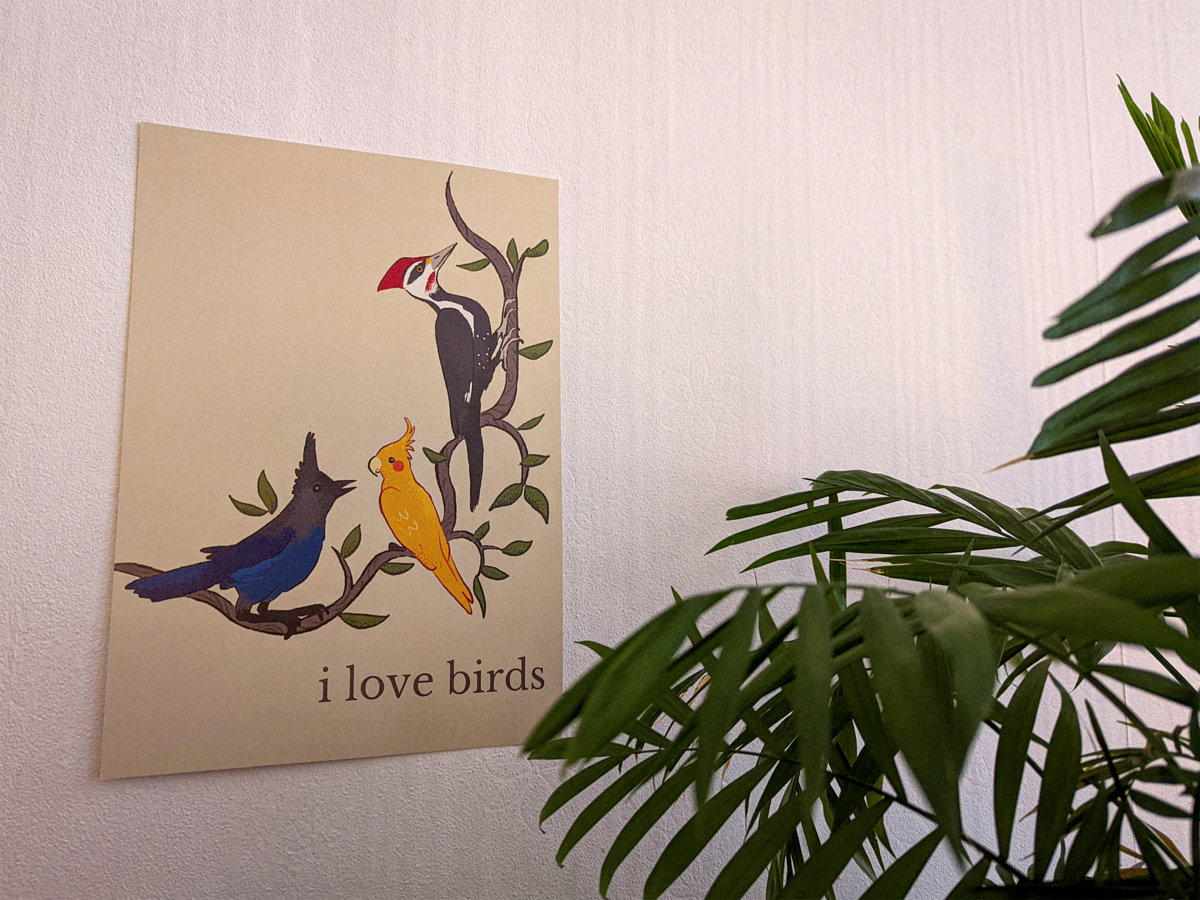 In October 2021, Coyote Wall released their touching, soulful, and at times hilariously irreverent album "I Love Birds" to fan acclaim and celebration. With the synth-y acoustic jangle of "My Baby Wouldn't Pass A Turing Test", Coyote translated a knockout bar hit into a lovingly rendered studio recording; "Roll Thunder Roll", the midpoint of the album, combines religious expectation with queer reality in one of the most effective songs of the album, and lest we forget the titular closer of the album, wrapping this delightful collection of songs in a sweet and serene bow.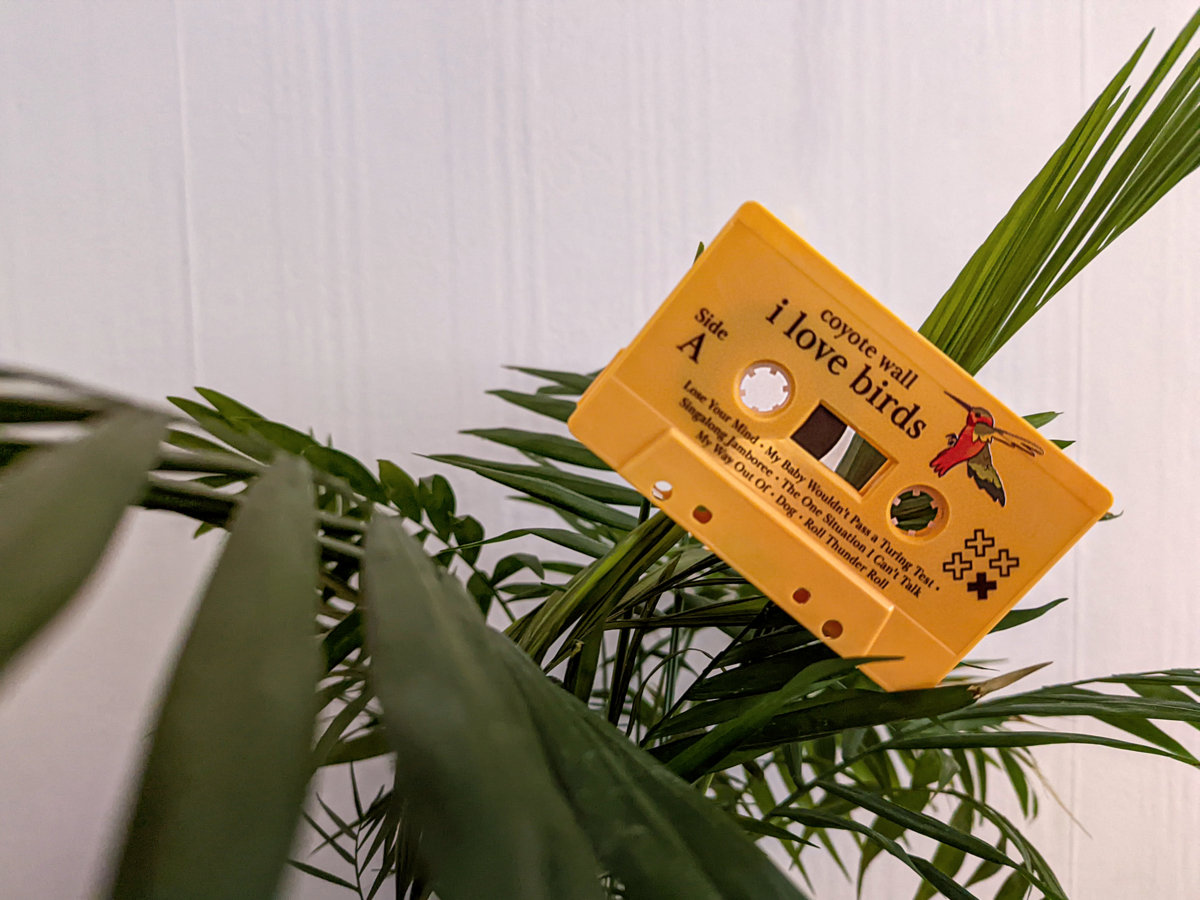 Today, February 4th 2022, Fourth Strike is releasing merchandise to celebrate this astonishing album. Now you can get a cassette tape of the album, with beautiful (birdiful) art by the one and only Ellis Fahscholz. This sustainably sourced cassette is made from recycled material and is a tangible way for you to own "I Love Birds" and listen in singular lo-fi fashion. Alongside a cassette release, Fourth Strike is releasing a print of the "I Love Birds" art on recycled natural heavy stock paper, sustainably printed and mailed straight to you.
We can't wait for you to get your hands on this new merchandise. We're sure it'll have you saying "I Love I Love Birds!".
Coyote Wall can be found at their Bandcamp and on Twitter @coyote_wall.