Signed: Gender Chores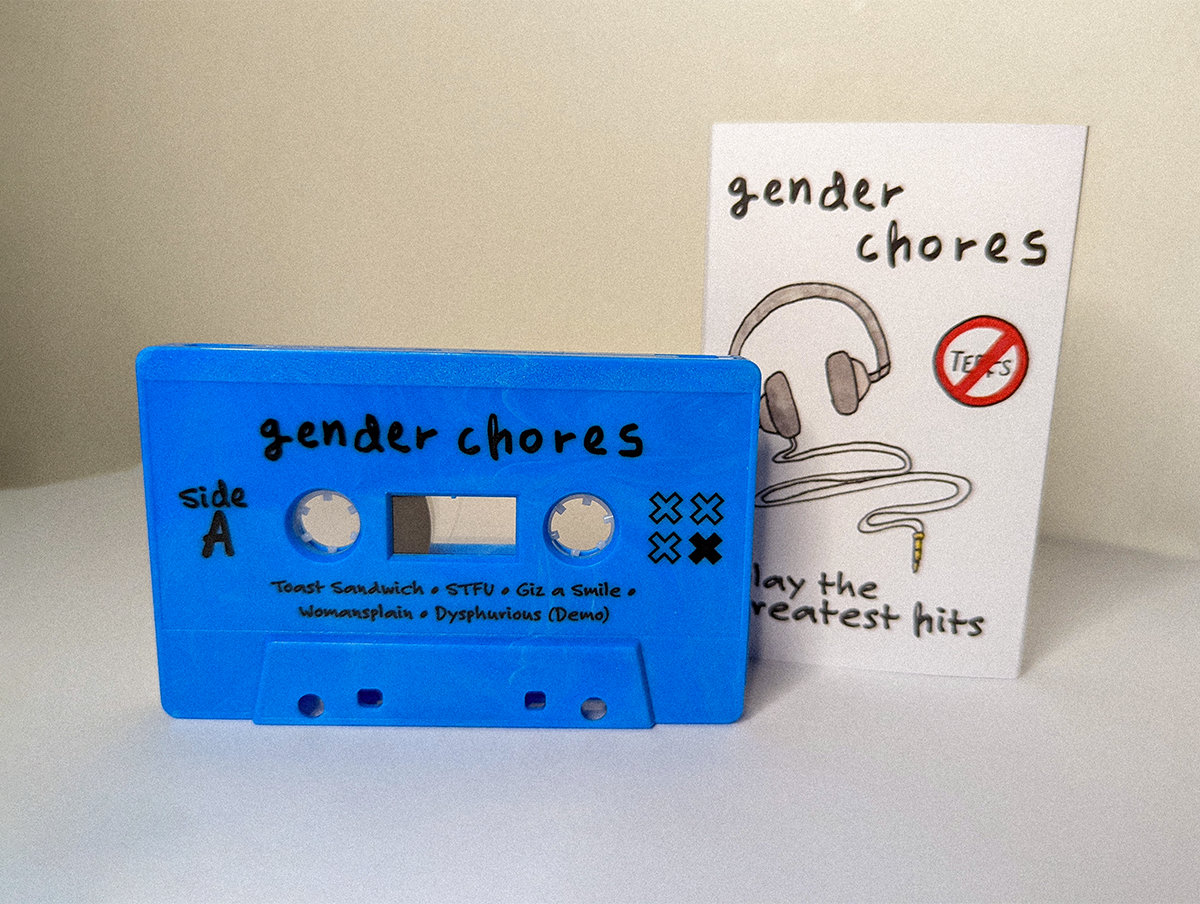 We're proud to announce our signing of the Belfast group Gender Chores.
A noisy and assertive punk band, Gender Chores has been making their name known in the queer-punk music scene since forming in 2018, following the lead of the riot grrrl movement. In doing so, they've crafted a tone that's uniquely their own, embodying the DIY spirit and knocking crowds over in live performances. Gender Chores is an incredibly exciting band to have under the Fourth Strike umbrella, as both embody a queer person-forward vision of music. "Night in the Woods", their 2021 single, released to much local fanfare, garnering local radio play and even a place on Spotify's "Queercore" curated playlist.
We are excited to reveal that Gender Chores will be releasing their first full length album this year. In the studio right now, they've got a plethora of new songs guaranteed to thrill current fans and make quite a few new ones.
In the meantime, today, Friday the 4th of February, we're releasing a new Gender Chores compilation "Gender Chores Play the Greatest Hits", a cassette tape of this compilation, and a new Gender Chores rainbow logo t-shirt with art by the band's drummer, AJ Mawhinney.
This merchandise can all be purchased via Gender Chores' Bandcamp, genderchores.bandcamp.com.